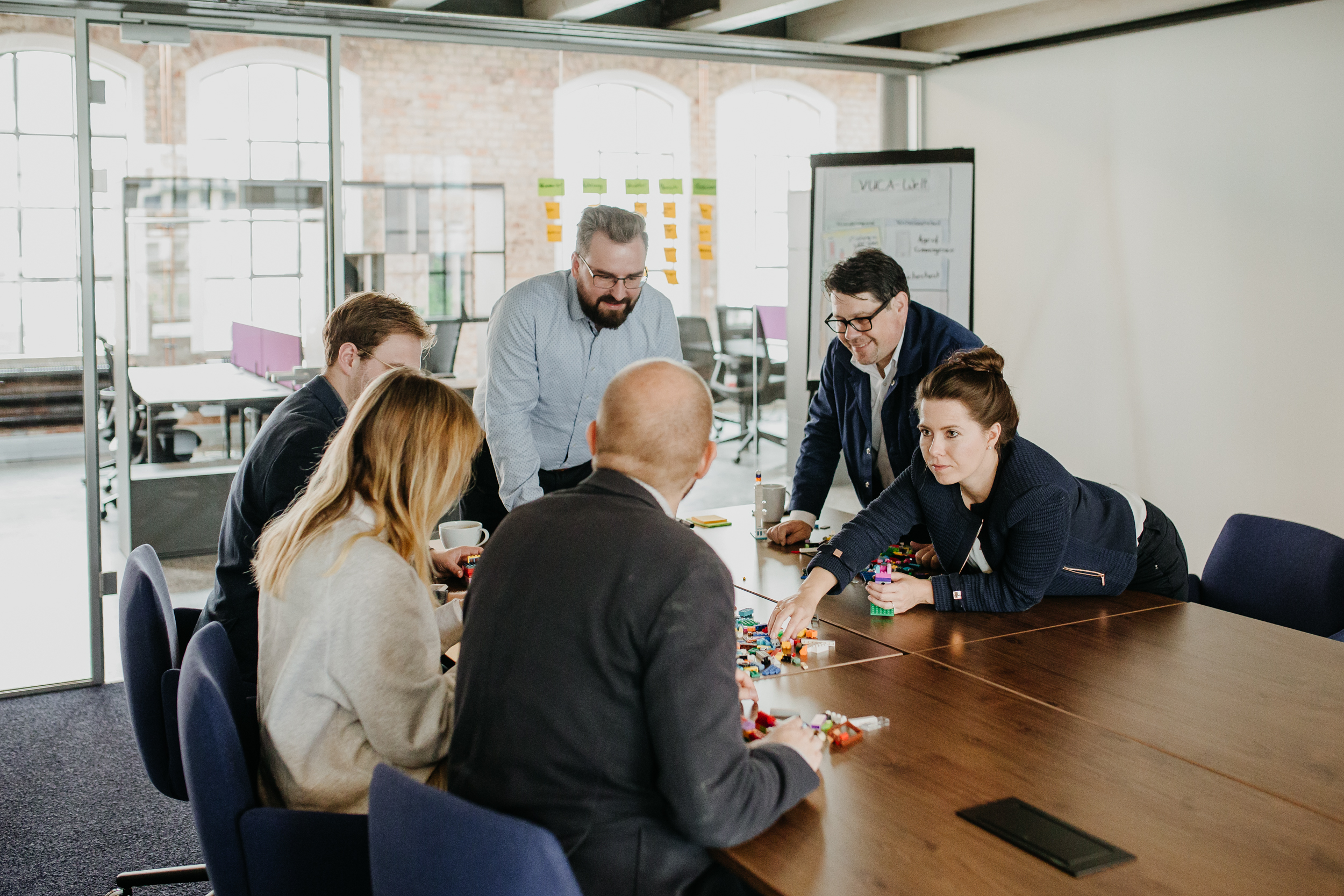 We are looking for qualified freelancers from the areas of IT, marketing and organisational development.


What we believe in.
At Wert&Ehrlich, we believe in good advice that's characterised by honesty and integrity. We concentrate on creating value for our customers and make a sustained contribution that remains even when we're gone.
We respect your company's performance in getting where it is today. Companies that have been family run for three generations, for example, have successfully guided their companies through many challenging times, which we acknowledge. All the same, we express our opinions clearly when we are convinced it's the right path for the company to take.
Every company has its own culture and pace in its willingness to change. We acknowledge this and advise within this framework. Our consulting performance is defined through our customers' willingness to act, but we also provide impetus. Like a beacon, we always remain focused on our consulting goal and adjust the pace to the company's present circumstances.
Respect, honesty and interaction at eye level are reflected in our demeanour: At Wert&Ehrlich, we are on a first-name basis, work closely together and spend a lot of time with one another. That's good for the team.
Formal address? Yes, we address our customers formally at first, until we become familiar with each other. We even wear ties occasionally. We tailor our approach to our customers – not the other way around.
These are all strengths for Wert&Ehrlich. Are you interested in joining our team? You're ideally suited if you agree with our views so far and say, "Hey, that sounds good!"
Who we're looking for.
You should have at least 3–5 years of professional experience with IT and/or marketing projects from industry and/or consulting. It's important to us that you've worked in at least one of these areas.
Do you know your way around agile methods in business practice and – ideally – have corresponding certifications? Have you had successful projects that you can share with us?
Send us your application package or a video of yourself. We're looking forward to hearing from you! And soon!
How our collaboration progresses:
1. Application
Send us something about yourself (CV, video etc.) under the link "Contact Us Now".
2. Introduction
We arrange an initial meeting to get to know each other and find out if we suit one another.
3. Project request
We contact you as soon as we need your support for a project.
4. Contract
If we have a match, we clarify the contract details and assist you during the project.
We look forward to hearing from you! Please send us your CV, video or something similar. We'll get back to you shortly.